---
---
---
The Digga Cement Mixer Adaptor for excavators quickly and easily converts your PD3, PD4, PD5, PD6 or PD7 auger drive to be able to support a cement mixing bowl.
No need to purchase a second hitch to do your cement mixing, the Digga Cement Mixer Adaptor provides a much cheaper and more convenient way to mix concrete on any jobsite.
Will suit all makes and models on excavators from 3 to 8 tonnes running a Digga Premium Drive earth drill PD3 to PD7.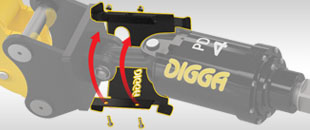 No need to change hitches
Simply attach the adaptor around the linkage between existing Digga hitch and drive unit.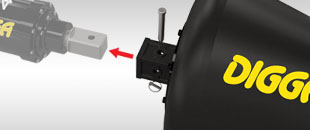 Easy connection
Mixer bowl attaches directly to auger drive shaft. Switch From drilling to mixing in under 2 minutes.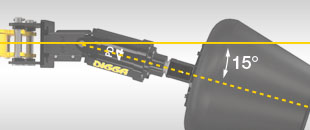 Unique design
Unique design angles the bowl 15° to the side giving clearance from under the boom for easy filling.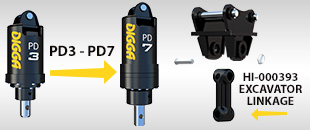 Suits Digga hitches, linkage and drives
To suit PD3 to PD7 Digga Auger Drives.
NOTE: Hitch linkage must be excavator model HI-000393 (150mm pin centers).
Adaptor Specifications
Length
210mm
Width
234mm
Height
279mm